What's in an invitation suite?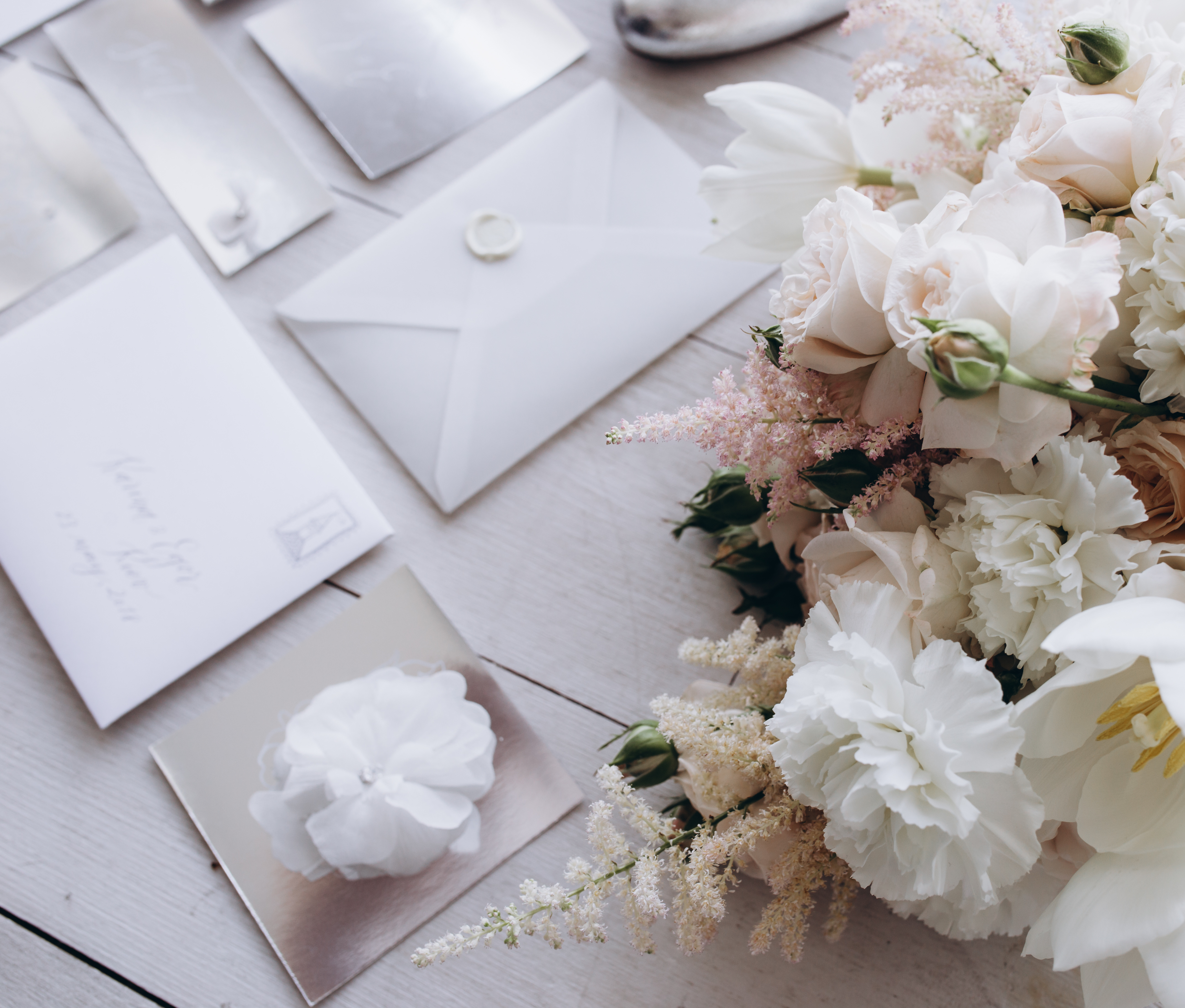 Invitations
On the main invitation is where you will list all of your important details including the bride & Groom's names, wedding date, time and ceremony location with address.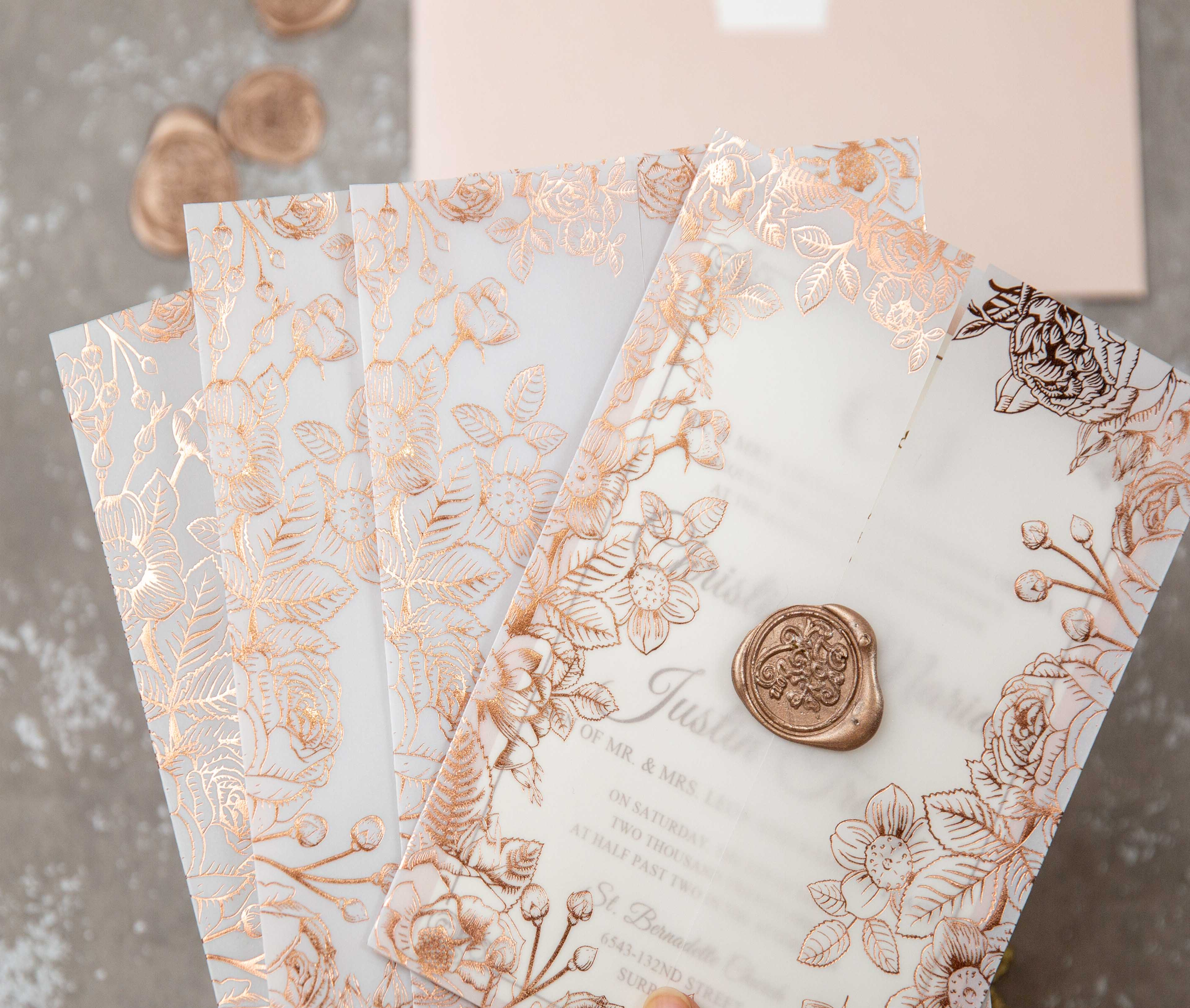 Reception Card
If your ceremony is at a different location than your reception, you will want to use this small enclosure to note the reception address and start time.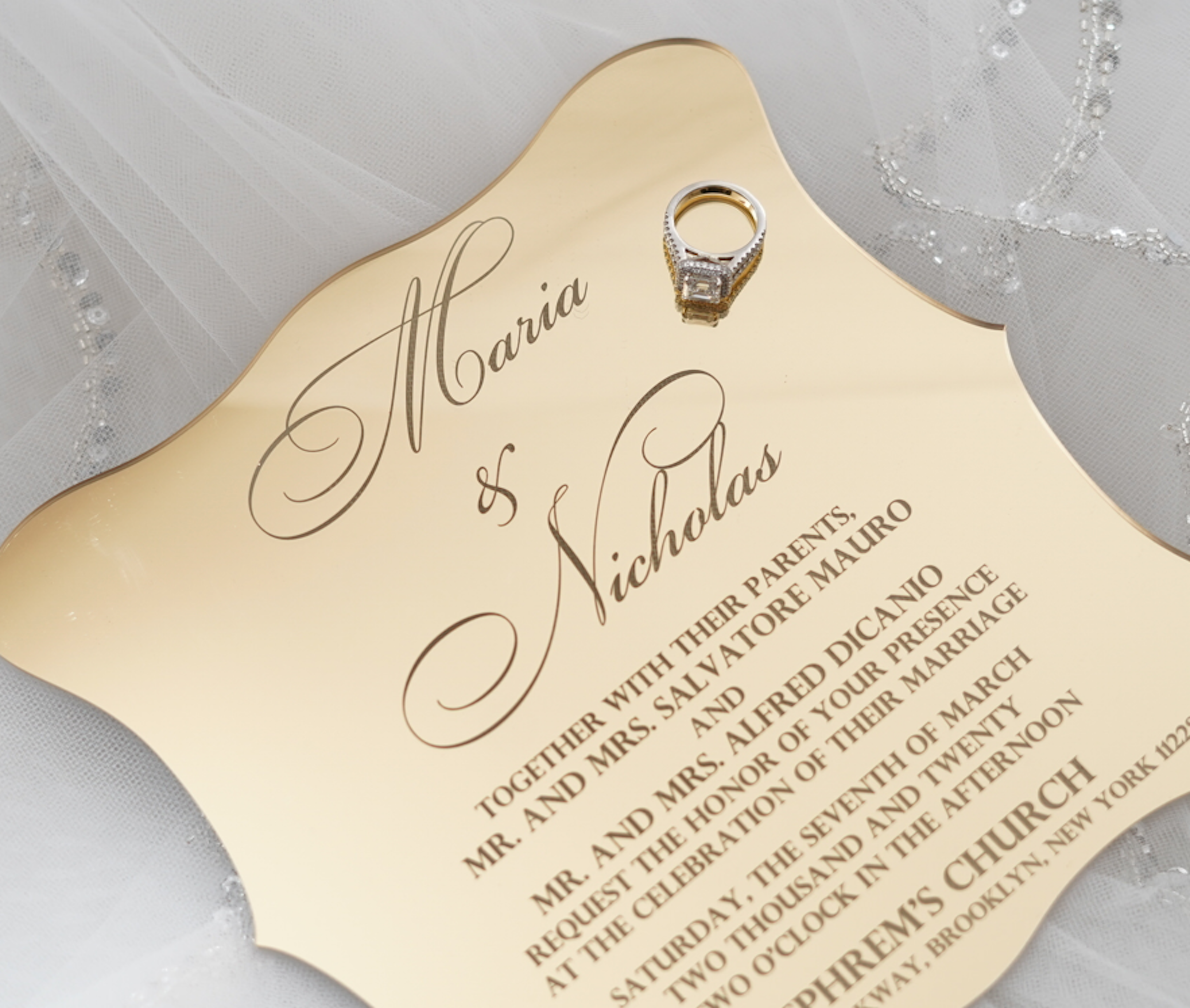 Response Card
The response card is the enclosure that your guests will mail back indicating who is attending your event. Blank response card envelopes are included, which can optionally be printed with your return address. Typically, the bride and groom provides the return postage on the response envelopes for your guests convenience. Unless otherwise noted, we provide all assembly including putting the return postage on the response envelopes.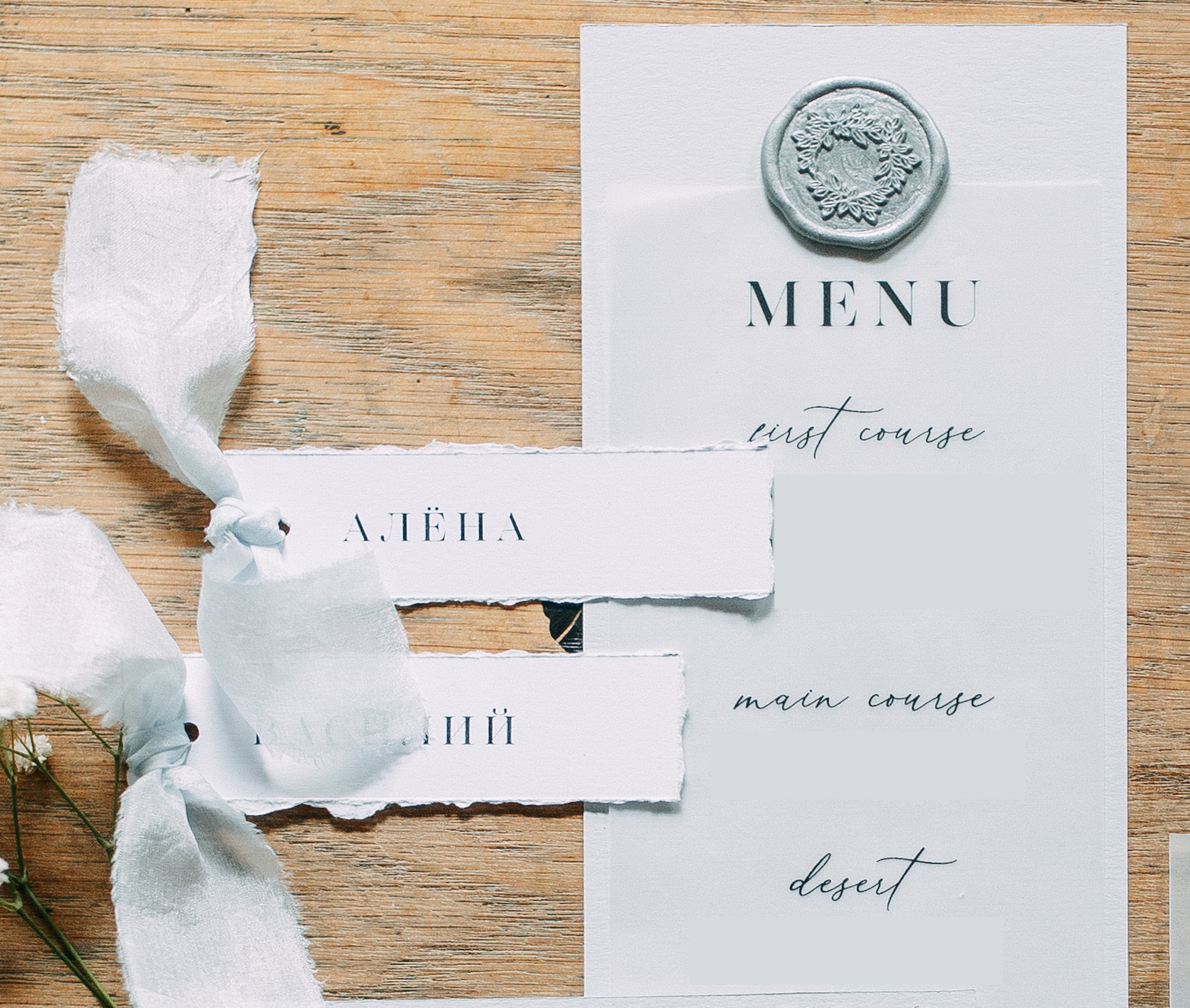 Accomodations Card/Details Card
Here is where you list hotel information including room blocks, directions or parking information, transportation and shuttles, pre- or post-wedding activities, brunch details, weekend activities, or rehearsal dinner details.
Other uses for this enclosure include wedding websites, registry details, future address, or any other brief information you'd like to share.